Frequently Asked Questions
When choosing a health professional to work with, it is important to understand some of the terms or differences in treatments.  Below we have listed some of the most frequently ask questions.
Do you have a question? Feel free to submit your request below.
What is a Registered Dietitian Nutritionist?
Registered Dietitian Nutritionists (RDNs) are food and nutrition experts who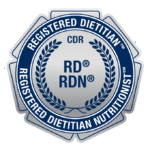 have met the following criteria to earn the RDN credential:
Completed a minimum of a bachelor's degree at a US regionally accredited university or college and course work accredited or approved by the Accreditation Council for Education in Nutrition and Dietetics (ACEND) of the Academy of Nutrition and Dietetics.
Completed an ACEND-accredited supervised practice program at a health-care facility, community agency, or a food service corporation or combined with undergraduate or graduate studies. Typically, a practice programs will run 6 to 12 months in length.
Passed a national examination administered by the Commission on Dietetic Registration (CDR). For more information regarding the examination, refer to CDR's website at www.cdrnet.org.
What is a Nationally Board Certified Massage Therapist?
Board Certification in Therapeutic Massage and Bodywork (BCTMB)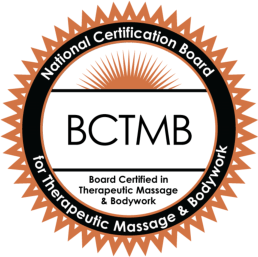 Represents the highest attainable credential within the massage therapy and bodywork profession. Board Certification is an advanced credential separate from entry-level massage therapy state licensure. Requirements include:
Graduation from a NCBTMB Assigned School
Passing score the NCBTMB Board Certification Exam
Pass a criminal background check (performed by NCBTMB)
Agree to uphold NCBTMB Standards of Practice and Code of Ethics
What is Wellness versus Healthcare?
Healthcare should not be just putting out fires; rather, it should be optimized wellness based on the patient's unique health history. The physiological requirements of health are more than eating good food. It is also essential that we eat a balance of food groups to meet all our physiological requirements! First and foremost, healthcare should start with understanding where the biochemistry is lacking the capacity to restore health and providing the correct nutrients (in physiologically available forms) at the correct time and in the correct dosage to facilitate recovery, wellness, and even optimization.
How Does Nutrition Research Apply to Me?

Nutritional research is great for validation of biochemical and physiological processes and efficacy of food/herb/supplements to manipulate those processes; but, when it comes to functional health of the individual, we are unique with different pathological profiles that result in disease based on genes, diet, lifestyle, environment, etc. In other words, population-based nutrition studies provide good generalities, but there is no one size fits all fixes for the individual.
What is Integrative Health?
Integrative health is a patient care model which seeks to combine the best of Western scientific medicine with a broader understanding of the nature of illness, healing, and wellness. More specifically, the natural laws of health and wellness require knowing the limits of biology and chemistry and teaching the client how to live within them. Therefore, factors like genes, diet, injuries, infections, environment, and even stress will impact how well our bodies can function, grow, and repair. The process by which a health practitioner applies this knowledge is dubbed Functional Medicine. Integrative health provides the most comprehensive care for the patient by establishing a cooperative working relationship between physician, integrative practitioner, and the patient. Depending on the needs of the patient, the best integrative therapies utilize multiple modes of healing from a variety of allied health professionals such as nutrition, massage & bodywork, physical therapy, chiropractic or osteopathy, athletic training, dental work, psychologists, social workers, etc.
What is an Integrative Functional Nutritionist?
Integrative and Functional Nutritionists (IFNCP's) utilize a deep understanding of biochemistry and biology to identify root causes of disease and body system imbalances. They incorporate diet, supplements, and lifestyle changes to significantly improve patient health outcomes. The integrative function nutritionist works cooperatively with the physician and patient to combine the very best of modern science, clinical wisdom, and critical thinking.
What is Functional Medicine?
Functional medicine seeks to identify and address the root causes of disease through an understanding of body systems and how they integrate and work together with the whole body. It requires a deep understanding of biochemistry, biology, and pathology. Functional medicine combines the very best of modern science, clinical wisdom, and critical thinking. The implementation of this model requires a cooperative working relationship between the patient and their healthcare team. The best integrative therapies utilize multiple modes of healing.
What is Manual Therapy or Bodywork?
Massage therapy is the manipulation of tissues with the hand or an instrument for relaxation or therapeutic purposes. Manual therapy or bodywork utilize various hands-on techniques to identify and treat body structural imbalances or restrictions that cause pain or reduce function. Techniques include stretching, gentle pressure, resistance, or relaxation.